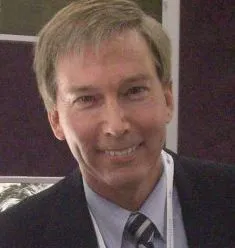 DR. R.A. RICHARDS II DDS
Specialties:
General dentistry. Dr Richards exams and cleans each patient's teeth personally and doesn't send patients to a hygienist. Dr Rick also does tooth colored fillings, crowns, dentures and bridges, and crowns on implants.
History:
Established in 1984, Dr. Richards has been in his present location at 266 Mobil Avenue for 17 years. The office was originally upstairs in Suite 209. In 2007 we moved to the office downstairs to Suite #103, located in the front of the building. The downstairs office offers easy access to all our handicapped patients. In addition, Dr. Rick has extended office hours to accommodate Saturday appointments.
About Dr. R.A. Richards II DDS:
Dr. Richards grew up in Camarillo, attending Mesa Union School and Rio Mesa High School where he was editor of the high school newspaper, The Spartan. Dr. Richards graduated with honors from the California Scholastic Federation and received his Bachelor of Arts in Communication Studies while completing a rigorous pre-dental curriculum at the University of California at Los Angeles. Dr. Richards graduated with a Doctorate of Dental Surgery degree at Northwestern University in Chicago, Illinois in 1983.
In order to stay abreast of the changes, Dr. Rick pursues continuing education activities throughout the year, including lectures, hands-on demonstrations, and study clubs. This ensures he can constantly provide his patients with the latest techniques and materials so they will have the best treatment experience and longest lasting results.
Dr. Richards is a published writer as co-author of "The Tiger Woods Syndrome", co-writes the weekly "Repairing Relationships" blog at Psychology Today, and is co-owner of Mirage Man Publishing. In his spare time Dr. Richards is a thirty year member of the Camarillo Rotary Club, co-sponsors the Camarillo High Interact Club, and enjoys East Coast swing dancing, jogging, and is an avid sports fan.